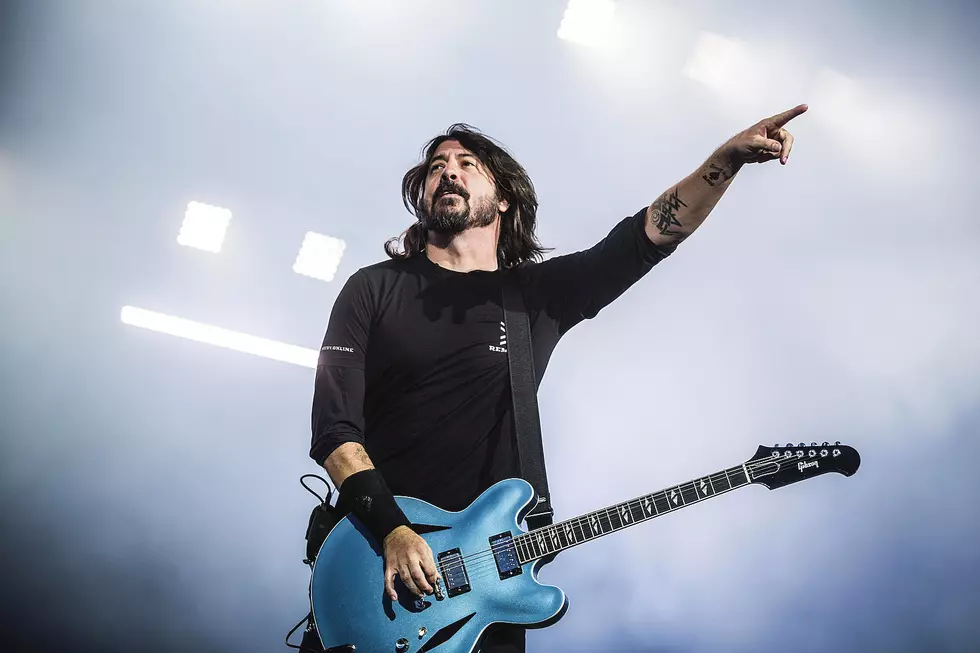 Foo Fighters Announce Surprise Show in New Hampshire This Spring
Gina Wetzler, Getty Images
After the tragic death of longtime drummer Taylor Hawkins in 2022, nobody was really sure what would happen with the Foo Fighters in 2023 and beyond. The band released a statement on New Year's Eve that they would continue on and play a handful of shows in 2023. When Foo Fighters were announced as a Boston Calling headliner (as well as subsequent festivals to follow), it appeared Foo Fighters would be working the festival circuit this year. And then there was New Hampshire.
The Bank of New Hampshire Pavilion in Gilford announced that Foo Fighters would be playing the venue on Wednesday, May 24. The show will serve a warm-up for their headlining gig on Friday, May 26, at Boston Calling. Not only that, the New Hampshire show will be the first live performance from the new Foo Fighters touring drummer this year.
Now that the Foo Fighters have established a touring schedule for 2023, the next question is, have they been working on new music? Rumors in music circles have been going for months that Dave Grohl and the rest of the band have been piecing together material and recording a new album in secret. According to Music Radar, a radio DJ with close ties to the record industry may have spilled the beans on a surprise release just a couple weeks ago.
Whether there is new music or not, fans of Foo Fighters will just be happy to hear their favorite songs performed live again. Every show may be a cathartic moment for fans to mourn the loss of Taylor Hawkins with the band as well.
Tickets for Foo Fighters at Bank of New Hampshire Pavilion in Gilford go on sale Friday, March 3, at 10am.
---
20 Things to Know Before You Go to Bank of New Hampshire Pavilion
Concert Season at Bank Of New Hampshire Pavilion: Here are 20 Things To Know Before You Go.
12 Bands That Called It Quits After the Loss of a Member
Sometimes carrying on is out of the question.