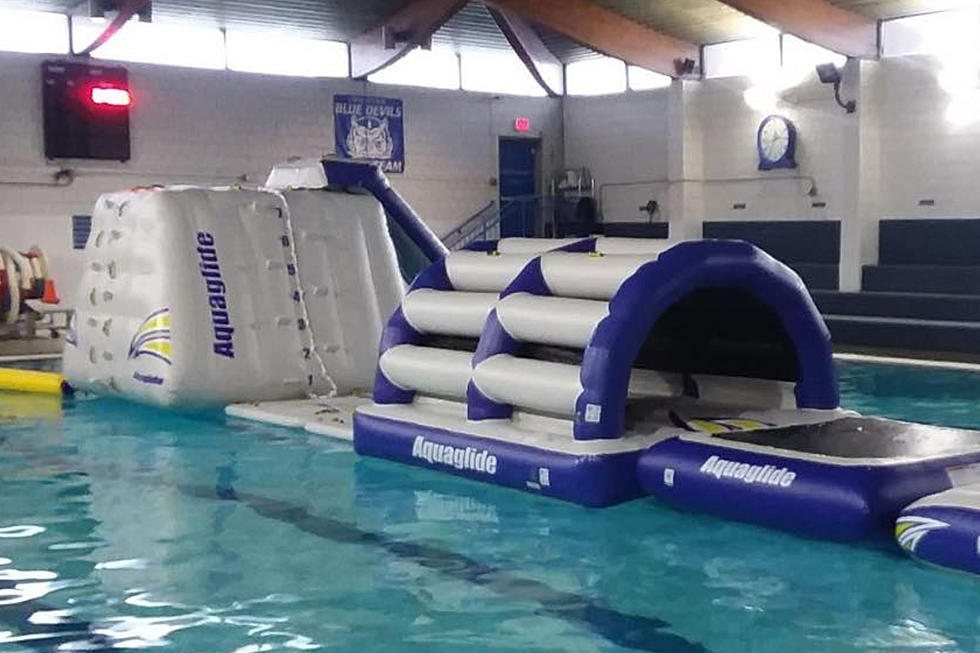 There's a New Indoor Inflatable Water Park in Lewiston, Maine, You'll Want to Try
YWCA via Facebook
To all the children of Maine, I have something awesome to announce. Well, it's not specifically me, but it comes straight from the Central Maine YWCA.
Do you like water parks and inflatable toys!
Well, the YWCA has officially announced their new special event called the YWCA Aqua Park!
You can experience the exciting aqua park featuring a range of thrilling obstacles such as a trampoline, tunnel, rock wall, and slide. Inflatable water parks are designed to spread all kinds of fun and this is no different.
You and your kiddos can be one of the first to try it out this Sunday from 2-3:30, according to their Facebook post. 
---
In order to enjoy the fun, they ask you to register your spot by visiting the website and signing up on the rec desk.
I mean cmon, this new fun factor would be the topic of conversation for all kids in the community. I know my son is going to love this new local attraction.
This attraction is held at YWCA and is called YWCA Water Park
It will be an amazing experience but make sure to note that the spots will fill up quickly. To register, click here!
5 Best Summer Booze Cruises in Maine With Live Music
Live music and cold beer on the water... It's how summer should be spent.
10 Maine Towns With Dirty Sounding Names
Bring your mind directly into the gutter as we roll through 10 Maine towns that have the dirtiest sounding names whether they're intentional or not.